Allan Armstrong writes about John Manson, socialist, literary critic, translator and poet who died on August 3rd.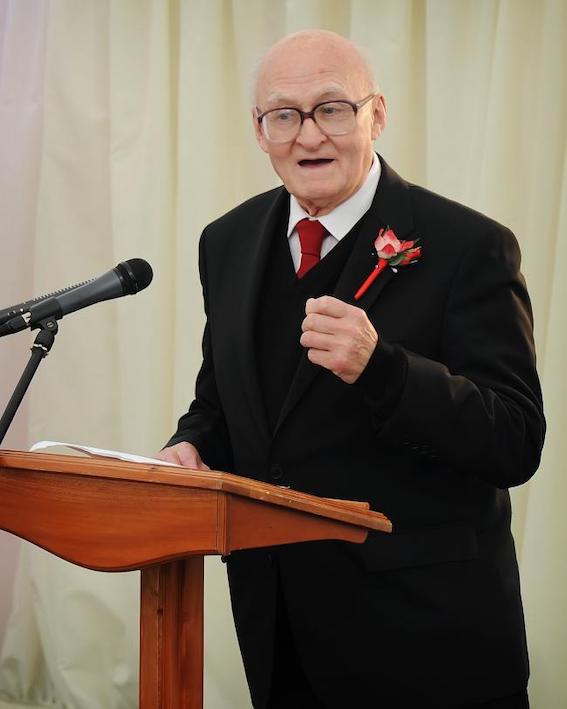 It was with considerable sadness that I learned of John Manson's death a month after it occurred on August 3rd. John had been a "a non-party Socialist since the dissolution of the CPGB"[1] and a significant literary critic, translator and poet. I first met John in 2006 and last met him 2012. Those who want to know more about John's life and legacy should read the fine obituary written by Alan Riach in The Herald on 28.8.20[2]
John and his friend David Craig, then both members of the Communist Party of Great Britain, had edited Selected Poems of Hugh MacDiarmid for Penguin Books in 1970. In 2002, John co-edited Revolutionary Art of the Future – Rediscovered Poems of Hugh MacDiarmid with Dorian Grieve and Alan Riach. In 2011, he edited Dear Grieve. Letters to Hugh MacDiarmid.  John personally knew MacDiarmid and was responsible for persuading him to publish the full version of Third Hymn to Lenin in 1956[3]. John also wrote many shorter articles on MacDiarmid.
It was through the MacDiarmid literary connection that John first made himself known to me. He wrote a very helpful response to my Beyond Broadswords and Bayonets,[4] (Emancipation & Liberation 5/6), where I had suggested that MacDiarmid's poem Little White Rose, written in 1931, was using a Jacobite motif to highlight the type of Scotland he supported. John's letter A few thoughts on literary matters published in Emancipation & Liberation no. 10,[5] showed that the inspiration for Little White Rose came from elsewhere.  The fact that my point had been tucked away in footnote 47 gave me an early indication of John's thoroughness and grasp of detail, which was a hallmark of his scholarship. John also provided further information in his thoughts about MacDiarmid, including a poem The Covenanters which formed part of his Second Hymn to Lenin and Other Poems (1935). This was somewhat similar in tone to Robert Burns' comment on The Solemn League and Covenant,[6] which I had mentioned in my article .
John also drew my attention to David Craig's King Cameron which fictionalised the later life of Angus Cameron, whom I had also written about in Broadswords and Bayonets[7]. Whilst I was at Aberdeen University in the earlv 1970s, I had read Craig's Scottish Literature and Scottish People, 1680-1830, at a time when it was very hard to find any works on Scottish culture from a Socialist point of view, although the Communist Party published valuable material in Scottish Marxist.
I contacted John and we began to meet up after his trips from his home in Kirkpatrick Durham near Dumfries to the National Library in Edinburgh to do research on MacDiarmid. We used to go to the Bow Bar after he had finished his work. I learned that he was a friend of David Craig, author of  On the Crofter's Trail. Ever since my own visits to the Highlands and Islands, beginning in the 1960s, I had been fascinated by the crofting way of life. It came as a real education to me, that many crofters I met were very far from parochial in their outlook, and very well-informed. They had often travelled, not only throughout Scotland and England, but to the USA, Canada, and Australia, in search of work. John, who was himself from a crofting background in Caithness and Sutherland, became a friend of Craig's when they were at Aberdeen University in the early 1950s.
I learned so much from our conversations that I decided that I must interview John for Emancipation & Liberation. I took the opportunity of a hillwalking trip in Galloway to visit John at his home. This interview The Republic of the Imagination – John Manson talks about his life and works was published in issue no. 14.[8] When asked, "What do you see as the significance of the literary side of politics?" John replied, "Politics is part of the public life of the times and it should be recreated as an important aspect of culture." These thoughts were to be make a contribution to the magazine's decision to highlight the political role of culture in Freedom Come All Ye,[9] and the cultural link between alienation and self-determination in its widest sense.[10]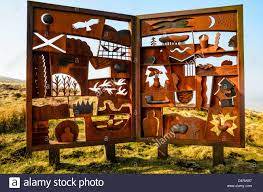 Eventually the fruits of John's research were published in 2011. I attended the Andrew Fletcher of Saltoun award ceremony for John in Langholm on 17th April 2012. Langholm was MacDiarmid's birthplace. After his talk, I bought a couple of issues of the Dumfriesshire and Galloway literary magazine, Markings, which included some of John's articles and a copy of John's  new book of poetry, Stabs and Fences . He signed it ,"Until we meet again". John was averse to using e-mails and I had fallen out of the use of written letters.  I was hoping to hear of another  event where  John was speaking. Unfortunately, that was not to be.
But John has left a wealth of literary work, I can only agree with Alan Riach that John Manson's "was a life out of the limelight, away from celebrity and devoted to scholarship and provision for others through his attention to literature and political ideals. It is an extraordinary story of selflessness and commitment." I feel enriched for having known ~John, even if only for relatively brief period of his life,
References
[1] The Republic of the Imagination – answer to the question "How would you describe yourself in political terms?"
[2] Obituary: John Manson, literary researcher with an unparalleled understanding of Hugh MacDiarmid)
[3] The Republic of the Imagination
[4] i) The internationalist contribution of the Cameronians

[5] A few thoughts on literary matters
[6] ii) The split between the progressive secularised 'Covenanters' and the conservative and reactionary religious 'Covenanters'
[7] ii) The split between the progressive secularised 'Covenanters' and the conservative and reactionary religious 'Covenanters'
[8] Articles about John Manson
[10] EXPLOITATION, OPPRESSION AND ALIENATION: EMANCIPATION, LIBERATION AND SELF-DETERMINATION
A STAB IN A FENCE

A stab may be four inches square
And up to six feet or over
It is dead now and sawed to size
It is driven into earth and stones
Wire is strained to the stab
It stands for forty years
Then the yellow wood is grey
The wire hangs red and broken
A man is not a stab
He is made into one
From Stabs and Fences and Later Poems, John Manson, Kennedy & Boyd, 2012
__________
also see: Paddy Bort, 1954-2017