We are posting this appeal on behalf of Julian Assange, which was first sent out by Diem25. JULIAN ASSANGE – TRIAL OF THE CENTURY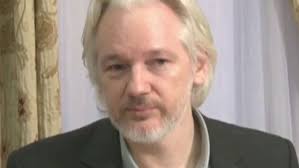 A murderous system is being created before our very eyes" – Nils Melzer, UN Special Reporter on Torture
The trial of Julian Assange taking place right now at the Old Bailey cannot and must not be seen in isolation to the criminal actions of the US government and military globally, no less to the political instrumentalisation of judicial process within its client-states and the incremental incursions upon press freedom and democratic expression. If we lose Assange, the very right to resist such a paradigm can only wither – we stand to lose the best part of ourselves.
Wikileaks' exposure of its war crimes in Iraq, torture at Guantánamo Bay, and the CIA's illegal cyber-warfare program revealed by the "Vault 7" leaked documents brought the full weight of reprisal upon the person of Assange now cast as a criminal and terrorist by the United States.
Newspapers of record all over the world published the files provided by Wikileaks, subsequently abandoning Assange to be demonised, humiliated and tortured for bringing these crimes to a global consciousness. He symbolises the right to publish and reveal the truth about the actions of the imperialist war machine. The US prosecutors working in co-ordination with a pliant UK judicial system are resolved to having Assange extradited to US territory where he will be exposed to every excess of US justice beyond the reach of the international community. This means incarceration in the brutal US supermax prison system and being consigned to a singular US mode of justice which carries the distinct possibility a 175-year sentence under inhumane and degrading conditions. We must stand with Julian Assange and Wikileaks!
Defend the democratic right to free speech!
Defend the democratic right to publish!
The press won't be free if Assange is silenced!
THE BELMARSH TRIBUNAL
Friday 2nd October – 14.00 BST
On Friday 2nd October, the Progressive International will convene a planetary cast of activists, artists, thinkers, and political representatives to stand with Julian Assange in the fight for truth and justice against extradition to the United States.
The event takes its inspiration from the Russell-Sartre Tribunal of 1966, when representatives of 18 countries gathered to hold the United States accountable for their war crimes in Vietnam, in the absence of an international authority that dared to do so.
Friday's public event will put the United States government on trial for its crimes of the twenty first century — from atrocities in Iraq to torture at Guantánamo Bay to the CIA's illegal surveillance program — and draw attention to the extradition case of Julian Assange for revealing them, a case that will shape the future of publishing, journalism, speech, and democracy for decades to come.
Wikileaks has been an inspiration to social movements around the world. Now it is time for social movements to join with Roger Waters, Luiz Inácio Lula da Silva, Yanis Varoufakis, Rafael Correa, M.I.A., Slavoj Žižek, Pamela Anderson, Srećko Horvat, Alicia Castro, John McDonnell, Jennifer Robinson, Angela Richter, in standing with Julian Assange. Our collective freedom is at stake.
"Every time we witness an injustice and do not act, we train our character to be passive in its presence and thereby eventually lose all ability to defend ourselves and those we love."
Julian Assange
_____________
also see:- INDICTMENT ON VIOLATIONS WITH IMPUNITY OF THE HUMAN RIGHTS OF MIGRANTS AND REFUGEE PEOPLES
___________________
Statement from Anne Conway (Dublin)
This is my first 'political' post since Kevin passed away. He'd be horrified at the treatment and suffering of Julian Assange. An RTE documentary this week showed the shocking treatment whistle-blowers experience in Ireland. The silence on the treatment of Julian is upsetting. If we don't want to see images of Julian in shackles being extradited to the US to face 175 years in a super max prison the silence around his trial hearing at the Old Bailey must end. The left must speak out as at stake is not only Julian's freedom but the freedom of the press. He and Wikileaks exposed US military war crimes in Iraq & Afghanistan which were heroically leaked to them by Chelsea Manning. Julian is presently incarcerated in isolation in Belmarsh prison where many Irish republican prisoners languished in the past. It is behoven on Sinn Fein to defend Julian and press freedom given republicans long experience of state repression and censorship. Julian is a political prisoner
The US is using the Guardian to justify jailing Assange for life. Why is the paper so silent?

_______________