In a year when the UK state and mainstream media has being trying to promote a celebration of the First World War,we are posting this article, by Alex McGuigan, from the James Connolly Society website at http://107cowgate.com/2014/11/03/reject-imperialism-reject-the-poppy/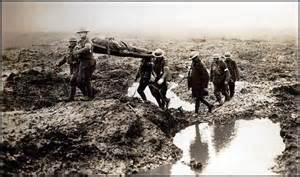 A few years back, there was an article that received considerable publicity from an individual who claimed to be an Irish Republican but who also stated that they would now be wearing a British Legion poppy.  It is no-one's right to dictate what a person can or can not wear, but we certainly can define what an Irish Republican is and it has since turned out that the individual was in fact a constitutional nationalist, rather than an Irish Republican.  Traditional Republicans and indeed Irish Republican Socialists will not be availing of the British Legion's emblems for all too obvious reasons.
In the Ireland, the poppy and the British Legion are inseparable from reactionary Unionism and British militarism.  In practice, many British Legion Clubs in the north of Ireland are often little more than Loyalist drinking shebeens.  Remembrance Day parades are in effect just another date in the Loyal Orders marching calendar, with more often than  not the standard Loyalist supremacist band leading their November militarist pageant in homage to British imperialism's global bloody pillage, rape, slavery and murder.  Socialists of all hues should have real ideological problems remembering the wholesale slaughter and waste of lives in two World Wars and countless other imperialist campaigns, by commemorating the dead in the same spirit of jingoist militarism, that caused the tragedies of the World Wars in the first place!
Over in England, veterans of a Socialist or pacifist worldview now tend to wear a white poppy, or none at all.  Some of these veterans do attend the British Legion events in Britain, though do not march in military formation but hold their own commemorations.  Many who fought in World War Two certainly felt they were fighting Fascism, but that was arguably not the real rationale behind the conflict or indeed the causus beli .
World War One, often bizarrely described as 'The Great War' (it certainly was not 'great' for the millions of combatants or civilians who were butchered or maimed) was an obscenity to humanity which saw the triumph of militarism over the altruistic hopes for a better world, that were gaining popularity at that time, not dominated by the Great Powers but by international class unity.   No-one should be denied the right to remember their war dead, in whatever way they feel, as long as it does not cause widespread offence to the majority of people.  The tragedy and misplaced bravery of the World War One combatants is aptly summed up in the description of the working-class conscript soldiers led to certain slaughter in the world's first mechanised war by Generals more used to fighting poorly armed colonial insurgents, as being, lions led by donkeys.  In effect, they were mere Malthusian cannon-fodder for imperialist brigands whose hands were thrust so deeply into each others' proverbial pockets via systems of alliances, that war was an inevitable consequence, if not their prime objective.  Harry Patch, the recently deceased last surviving English soldier who fought in World War One,  aptly described imperialist wars in general and World War One specifically, by stating,
"War is organised murder and nothing else…… It was not worth it, it was not worth one let alone all the millions"
Unfortunately, similar imperialist adventures, that the British Legion are commemorating each year in November, are still sadly being continued globally in Afghanistan, Iraq and other places in contemporary times, as make no mistake about it, war is a multi-Billion Dollar industry making the rich even richer and depleting a portion of what they would see as the 'surplus population.' Furthermore, Britain has yet to become the land fit for heroes, as the Beveridge generation hoped. Many of today's war veterans are still living in poverty, dreading fuel bills, depending on meagre benefits while the rich just keep on getting richer.  Vindicating Henry Joy McCracken's observation that,
"the rich will always betray the poor!"
also see
http://republicancommunist.org/blog/2013/11/24/why-we-dont-wear-a-poppy/
http://republicancommunist.org/blog/2014/08/17/protesting-against-the-uk-governments-launch-of-the-first-world-war-commemoration-in-glasgow-on-august-4th/
http://republicancommunist.org/blog/2014/08/09/emancipation-liberation-special-bulletin-the-centenary-of-the-world-war-i-imperialist-slaughter/
http://republicancommunist.org/blog/2014/05/01/world-war-1-glorious-victory-or-imperialist-bloodbath/