I have come to Dublin to set our aspirations for Scotland's future.
Alex Salmond, speaking at Trinity College, Dublin, 13.2.2008
There two official economic visions currently being offered to the electorates of these islands. The first has been promoted by Blair, Brown and New Labour. Their British imperial vision involves bowing and scraping before the rich and powerful, and subordination to the interests of big business, whilst flying the union jack.
The second vision initially had a more limited appeal – to the electorate of the 26 counties of the Irish Republic. Successive Fianna Fail governments have bowed and scraped before the rich and powerful, and have subordinated themselves to the interests of big business, whilst flying the Irish tricolour. This 'alternative' vision has been labelled the 'Celtic Tiger'.
The night before St. Valentine's Day, Alex Salmond declared his love for the 'Celtic Tiger', when he made a keynote speech to politicians, businessmen and union leaders, at Trinity College, Dublin. Only in Scotland's case this vision is to be marketed as the 'Celtic Lion', and is to be labelled with a saltire. Salmond hopes to build a wider alliance, bringing in the new administrations in Wales and Northern Ireland, to promote a common front of 'Celtic Tigers', 'Lions' 'Dragons', and perhaps, 'Red Hands', against the beleaguered British New Labour vision, now clouding over after the collapse of Northern Rock.
So, what can we expect in Scotland, if we go down Salmond's 'Celtic Tiger' road? Scotland's right wing Policy Institute has highlighted what it sees as the key policies in Ireland's economic success story. Ever since the launching of the 1987 National Economic Plan, Irish governments have pursued a policy of slashing corporate taxes, so that they now lie at 12%. It has very low inheritance tax. It has encouraged a huge speculative property boom, mightily helped by some of the loosest planning regulations to be found anywhere. New infrastructure projects are done under PFI schemes. In other words, Irish governments do whatever big business wants. A series of corruption charges, going to the very highest levels of the Irish government, have underlined this.
A key feature of this pattern of development has been the neglect of social investment in housing, education and health. The private sector has been given responsibility for dealing with this and, as usual, is highly selective in its approach. Increasing swathes of society are left trapped in poor quality peripheral housing schemes. The labour shortfall is made up by importing migrant labour, forced to live on low wages in sub-standard, overcrowded accommodation.
Poor shape
A decade ago, Ireland's outdated physical infrastructure was in a very poor shape. Now, with business interests demanding change, new motorways are being rapidly built. This is being done with total disregard for Ireland's historical heritage, particularly in the case of the new M3 near the ancient Celtic site of Tara. The Irish government now allows National Monuments to be destroyed, if they interfere with the plans of big business. Where people need new infrastructure, however, there is no such haste, as the scandal of Galway's contaminated public water supply has highlighted.
However, perhaps the starkest example of the 'Celtic Tiger's subordination to big business, has been Shell's development of the Corrib gas-field, located off the coast of north Mayo. Ray Burke, former Minister of Communication and Energy, now facing corruption charges, made the following deal, when in office. The Irish state undertook to pay Shell's exploration and development costs. Shell would pay no royalties to the Irish government. Shell was given executive powers to undertake compulsory access and purchase orders for the land it wanted at Rossport to build a new refinery. Irish citizens became, in effect, Shell's corporate subjects.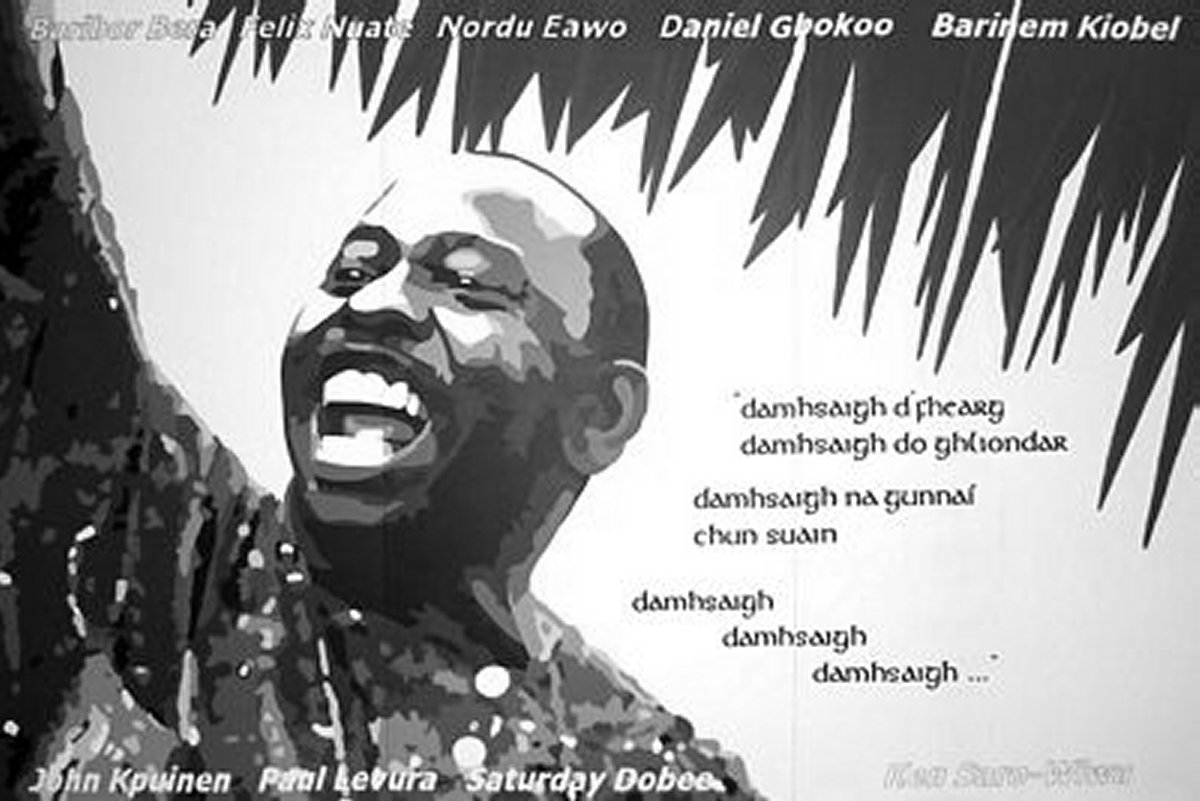 Mike Cunningham, former director of the Irish Statoil, said that, No country in the world gives as favourable terms to the oil companies as Ireland. The World Bank considered Ireland to be a softer touch than even Nigeria. It was here that Shell had brought about devastation to the Niger Delta lands occupied by the Ogoni people. Ken Saro-Wiwa, the Ogoni's best-known public advocate, was executed by the Nigerian military government in 1995.
In 2005, the Rossport Five were imprisoned for 94 days by the Irish government, at the behest of Shell. They had protested against Shell's proposed seizure of their land in Mayo, and the construction of a dangerous high pressure gas pipeline, near to their homes and community. They were only released after massive protests. Nevertheless, Shell got their way and are proceeding to build an onshore refinery, against the wishes of the local community, who campaigned for one built offshore – 'Shell to Sea'.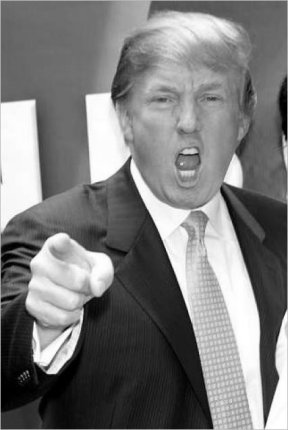 Policy Scotland and Scotsman writer, Bill Jamieson, made the following observation, when comparing Ireland and Scotland. The loose planning system… is in marked contrast to attitudes in Scotland. The planning regime is much stricter. Well, that is until the US property tycoon, Donald Trump, made his demands. Then, the SNP administration, and fawning local media, went into hyper drive to bulldoze local objections to Trump's proposed development of the environmentally sensitive, Balmedie Beach, on the Aberdeenshire coast.
Trump wants to build 2 championship golf courses, a 5 star luxury hotel, 1000 holiday homes, and 36 luxury villas. He even has the nerve to invoke his one-time, croft dwelling, Lewis mother, as an inspiration for a development that will amount to a new 'clearance', as far as public access goes. 'Mactrump Towers' has all the hallmarks of yet another exclusive gated development for the very rich. Trump has also pushed for the cancellation of the proposed offshore wind farm, important for the development of renewable energy. It might offend his 'guests'. And, just like Ireland's National Monuments, so Scotland's Special Sites of Scientific Interest, may well prove expendable too, if Trump gets the final go-ahead.
Of course, Jack McConnell, when he was Scottish First Minister, personally lobbied Donald Trump in New York. Under the new SNP administration, any 'McTrump Towers' reception centre may have to fly the saltire instead of the union jack. But whether its New Labour, SNP, or Fianna Fail, 'It's business as usual'.