The following article which was written by Joe Glenton, was first posted by The Canary. It exposes the hypocrisy of the UK government extending sanctions to Iran, by  ignoring the Israeli state backed assault on Jenin.
UK SANCTIONS FO IRAN 'UNDERMINING PEACE IN THE MIDDLE EAST', ISRAEL UNMENTIONED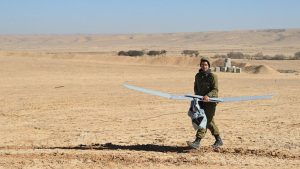 Britain on Thursday, 6th July,  announced plans for a tougher sanctions regime against Iran. It concerns alleged human rights violations and hostile actions against its opponents on UK soil. The new sanctions regime will expand existing penalties by creating new criteria under which both individuals and entities can be hit.
They include any Iranian activities which are:
…undermining peace, stability and security in the Middle East and internationally.
But there's a problem here. If these are the criteria, and the UK actually takes them seriously, why has Israel escaped censure or sanction?
Malign behaviour
Foreign minister James Cleverly laid out the UK's rationale for the new regime:
The Iranian regime is oppressing its own people, exporting bloodshed in Ukraine and the Middle East, and threatening to kill and kidnap on UK soil.
He added:
Today the UK has sent a clear message to the regime – we will not tolerate this malign behaviour and we will hold you to account.
Our new sanctions regime will help to ensure there can be no hiding place for those who seek to do us harm.
However, if that is the case for Iran, one must ask where the sanctions for Israel are – given the colonial statelet and UK ally has spent the last weeks and months launching raid after murderous raid on Jeninin the West Bank.
This isn't the first time in recent weeks a double standard has emerged. Recently the UN blasted Russia for crimes against children in war but fell short of censuring Israel in a similar way
All-out Israeli assault
Israel's assaults have involved everything from bulldozers to Apache helicopters. As of 1pm on 7 July, Israeli forces had killed 15 Palestinians and ordered many others to leave their homes with a few hours' notice.
As the Canary's Tom Anderson has reported:
As well as military bulldozers, the Israeli military has used armed drones in its attack on Jenin.
Israel has deeply embedded drones into its warfighting methodology. However, their use in Jenin marks a brutal shift:
Drone strikes have been a regular Israeli tactic in the besieged Gaza Strip since the late 2000s. However, the Israeli military has predominantly only used them for surveillance in the West Bank. The Israeli army has reportedly not carried out a drone strike in the West Bank since 2006.
Another escalation is the use of Apache helicopters in the latest rounds of Israel attacks:
The use of heavy weaponry in general in the West Bank has been steadily increasing. Israeli pilots used Apache helicopters to fire missiles during the last full-scale raid on Jenin in June. It was the first time missiles had been fired from Apaches in the West Bank in 20 years.
Double standards on Iran
There are many actors who destabilise the Middle East. And there are many ways in which these actors are undermining the region, not least Iran's brutal crackdown on protesters earlier this year. But chief among them is the interference of particular states, so in a narrow sense Cleverly is correct. But we must apply that standard evenly. And if it is to be, it must include the UK and the US – as well as its allies in the Gulf States and Israel.
Additional reporting by Agence-France Presse.
________________
also see:
From Ukraine to Palestine, the poisons of denialism – Daniel Finkel, Against the Current
Israelis enact more illegal collective action against Palestine- Steve Topple, The Canary and the Dundee Nablus Twinning Association
After the killing of Mahsa Amani in Iran – women, life and liberty – Maryam Alaniz, Left Voice (USA) and Sanaz Tanaj, The Canary