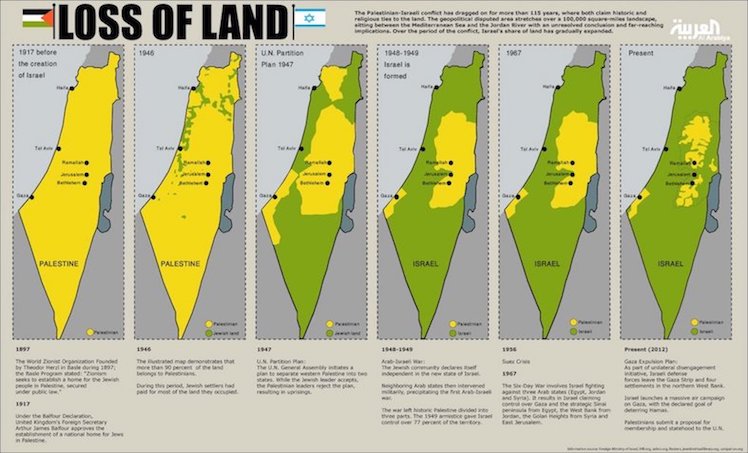 We have revived this open letter and petition from Ian Allinson of UNITE Grassroots Left. It calls upon UNITE members to reject Len McCluskey's call for the Labour Party to adopt the IHRA definition anti-semitism.
OPEN LETTER AND PETITION TO LEN McCLUSKEY
We the undersigned call on you to oppose the adoption by the Labour party of those IHRA examples of antisemitism that would threaten legitimate support for justice for Palestinians.
We were concerned to read in his blog post for Huffington Post on 16 August that our General Secretary, Len McCluskey, while explaining clearly why some were problematic, argued that "It would be for the best if all eleven [of the IHRA examples] were now agreed, so the party can move on".
The IHRA working definition of antisemitism is just 38 words and unproblematic. It was adopted by the Labour Party some time ago. The IHRA added 11 examples of what it says antisemitism "could, taking into account the overall context, include".
The Labour Party needed a clear definition for disciplinary purposes, and it was aware of concerns about the IHRA examples being used to restrict legitimate discussion of Israel and Palestine. These concerns are held by a wide range of people and organisations including Kenneth S Stern (their original author), many Jewish groups, the Society of Black Lawyers, and the Home Affairs Select Committee.
The Labour Party NEC proposed a new Code of Conduct on Antisemitism based on the IHRA definition and examples, but with more clarity and detail, some additional examples and, more contentiously, not directly including the following four examples from the IHRA guidelines:
1. Accusing Jewish citizens of being more loyal to Israel, or to the alleged priorities of Jews worldwide, than to the interests of their own nations.
This is included elsewhere (point 14) in the NEC Code.
2. Denying the Jewish people their right to self-determination, e.g., by claiming that the existence of a State of Israel is a racist endeavor.
This is discussed in detail in the code, making clear that to deny Jewish people the same right to self-determination as any other people is antisemitism (point 12), but that the discussion of the foundation of the Israeli state, its impact on Palestinians, the implications of Israel's definition of itself as a "Jewish state" or its differential treatment of different peoples is legitimate (points 13-14).
3. Applying double standards by requiring of it a behavior not expected or demanded of any other democratic nation.
This is included in point 13, but without the word "other" which presupposes that Israel is a democratic nation, a legitimate point of debate given the treatment of Palestinians.
4. Drawing comparisons of contemporary Israeli policy to that of the Nazis.
This is addressed in point 16, which replaces the IHRA vague statement that this could be an example of antisemitism depending on the overall context, with an explanation of that context.
The publication of the proposed NEC Code triggered another round of allegations of antisemitism against the Labour Party and its leadership, including unsubstantiated claims of "institutional antisemitism" in Labour, that Corbyn himself is an antisemite, and that he represents an "existential threat to Jewish life" in Britain.
There is antisemitism in the Labour Party, as in other political parties and wider society. It must be opposed and challenged unconditionally, irrespective of loyalties or disagreements on other issues.
At the same time as tackling examples of antisemitism and other forms of racism in our ranks, we recognise that many of the attacks have different motivations. Len McCluskey's blog post rightly talks about the desire in some quarters to see a right-wing split from Labour. As well as those who see the Labour Party's move to the left as a threat, there are those in the UK and around the world who fear a government led by Corbyn because of his long support for the cause of justice for Palestinians.
The concerns that adoption of all the IHRA examples could prevent legitimate discussion and support for Palestinian rights have already borne out by experience.
Last year a panel on "Debunking misconceptions on Palestine and the importance of BDS" [Boycott, Divestment and Sanctions against Israel] was banned by the University of Central Lancashire citing the IHRA definition, after pressure from pro-Israel groups. Barnet council cited the IHRA definition in treating all individuals and organisations who supported BDS as antisemitic and banning them from using council facilities.
Unite's policy, set at our conferences in 2014 and 2016, describes Israel as an "apartheid state" and supports BDS. Encouraging the Labour Party to adopt a definition which has already been used to brand such policies as antisemitic would undermine Unite's democratic process.
Unite should continue to both support Palestinian rights and oppose antisemitism, and must not jeopardise the first on the false grounds that this helps the second. These are matters of principle, not political expediency. But we disagree with Len McCluskey that adopting flawed rules on antisemitism that undermine the Palestinian cause will mean that "the party can move on". Many of those calling for the adoption of all 11 IHRA examples have already made clear they are looking for the expulsion thousands of Labour Party members. If they would be expelled under the IHRA examples but not under the NEC Code, this means their expulsions would be based on criticism of Israel, not antisemitism. Giving in to these demands will feed the false attacks on Labour, not bring them to an end, because many of the attacks are based on opposition to the left and the Palestinian rights, not on genuine attempts to tackle antisemitism. Indeed, the conflation of antisemitism with criticism of Israel undermines genuine attempts to tackle antisemitism.
We call on Unite's Executive Council, Labour Party NEC representatives and Labour Party Conference delegation to stand firm against pressure from the right and from opponents of Palestinian rights, to oppose the adoption of the problematic IHRA examples which threaten free speech on Palestine and the Palestine solidarity movement, and to challenge genuine antisemitism wherever it appears.
Add your name or your organisation's name to this open letter via:
https://docs.google.com/forms/d/e/1FAIpQLSd5AtD0jHz7j25Rb01vi32I8FbhlZ2PyAA1hgrwMPb_8GC2yA/viewform or http://tiny.cc/signUniteNotIHRA
Share this open letter using http://tiny.cc/unitenotihra or https://docs.google.com/document/d/1r0931O9sHEkiwYFkduvxjUBEdX1r85oV-wksKbydpNA
_______
also see:-
GRASSROOTS UNITE LEADERSHIP CANDIDATE ATTACKS COYNE'S AND McCLUSKEY's CAPITULATION TO ANTI-MIGRANT POLITICS
LABOUR EXPEL LEADING ANTI-RACIST FROM PARTY TO APPEASE THE RIGHT
ANOTHER BRICK IN THE WALL and DON'T ABANDON THE PALESTINIAN CAUSE