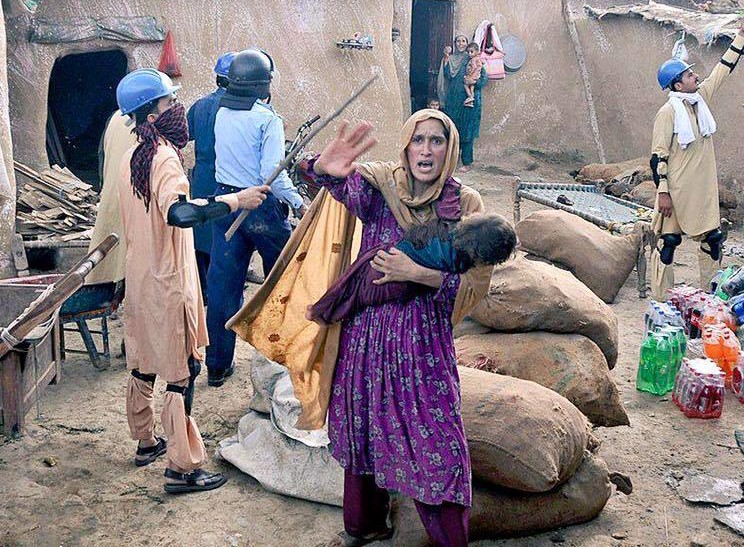 The following motion from the RISE Women's Network will be will be put to the RISE National Forum on July 9th
re Okra Peasants struggle in Pakistan and the AWP
We note
The brave struggle for land rights by the AMP (Tenants Association of Punjab) and the Okra Peasants Movement This has been going in for 10 years. AMP and Okra Peasants are largely women who are Muslim, Christian and Secular.

The Awami Workers Party has played a leading role in the struggle Farooq Tariq is the General Secretary of the AWP. People have been arrested and killed whilst defending land rights. Youth leader of AWP, Baba Jan Hunzai is now in jail on trumped up "terrorism" charges. He is also standing in the election. AWP is growing in popularity all over Pakistan
A conference was due to be held on June 9th in London about this struggle.
We Believe
AMP, the Okra Peasants should have their ancestral lands given to them without fear of harassment or violence from thugs and military police.
Baba Jan Hunzai should be free
The Pakistani government and police are abusing anti terrorism laws and using it to harass and arrest AWP leftists for standing up for poor communities
We Resolve
To send a message of support to AWP, AMP, the Okra peasants and Baba Jan Hunzai.
To connect with AWP, Farooq Tariq and to circulate information about the struggle and campaign for the release and election of Baba Jan Hunzai
To ask RISE Scotland to support this campaign.
For more information see: https://www.greenleft.org.au/node/61657