TWENTY-SEVENTH DESMOND GREAVES ANNUAL SCHOOL 2015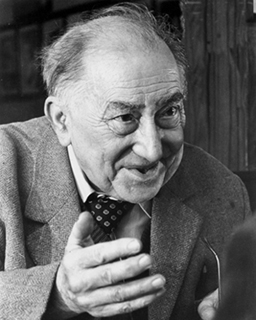 A weekend of political thought and discussion
Friday to Sunday
11-13 September 2015
The Ireland Institute
27 Pearse Street
Friday 11th September at 7:30 pm
The Disunited United Kingdom: dilemmas for British and Irish politics
Allan Armstrong – member of the Radical Independence Campaign, Scotland, and the Scottish Left Project; author of "From Davitt to Connolly" and "The Ghost of James Connolly", contributor to "Unstated – Writers on Scottish Independence".
Declan Kearney – National Chairperson of Sinn Fein, editor of "Uncomfortable Conversations: an Initiative for Dialogue".
Chair
Mick Carty – General Secretary, Connolly Association, London; National policy officer RMT Trade Union.
Saturday 12th September at 11.00 am
EU Foreign and Security Policy: Ireland and the new Cold War with Russia
Horst Teuber – German foreign policy analyst, editor of German-Foreign-Policy.com.
Roger Cole – Chairman, Peace and Neutrality Alliance.
Niall Farrell – Galway Alliance Against War.
Chair
Patricia McKenna – former Green MEP for Dublin.
Saturday 12th September at 2.30 pm
The economic crisis and the Irish media
Julien Mercille – School of Geography and Planning, UCD, author of "Media Coverage of the European economic crisis: the case of Ireland".
Harry Browne – School of Media Studies, Dublin Institute of Technology, journalist and activist.
Chair
Dr Mary Murphy – Lecturer in Irish Politics and Society, NUI Maynooth.
Sunday 13th September at 11.00 am
International financial feudalism: TTIP (The Transatlantic Trade and Investment Partnership)
Paul Murphy TD – Dublin South-West, Anti-Austerity Alliance.
Frank Keoghan – President, Technical Engineering and Electrical Union.
Joseph Jamison – former research officer AFL-CIO, New York.
Chair
Siobhán O'Donoghue – Founding Director of Uplift, civic society activist.
Sunday 13th September at 2.30 pm
Inter-imperialist rivalry and World War 1: Britain's role
Gerry Docherty – author of "Hidden History: the secret origins of the First World War"(with Jim Macgregor).
Dr Tommy Graham – historian, Editor and founder of "History Ireland" magazine.
Chair
Mary Cullen – historian, author of "Telling it Our Way:essays in gender history".
Bookings and Admission
Full School €25
Individual sessions €6
Students/unwaged half-price.