The statement below, concerning the halting of 14 inquests into the activities of the British state forces in the Six Counties, was first posted on the eirigi website.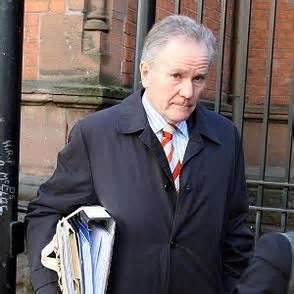 Rúnaí ginearálta (General Secretary) éirígí, Breandán Mac Cionnaith, has described the decision by the senior coroner, John Leckey, in the Six Counties to halt fourteen inquests involving British state forces as "absolutely shameful".
In a statement issued on behalf of the socialist republican party, Mac Cionnaith said, "Over the course of forty years, hundreds of people met their deaths at the hands of British state forces or unionist death-squads which those same forces controlled. In many of those cases, inquests were either not held or else held in the absence of the victims' relatives.
"In recent years, fourteen of those families, who have campaigned long and hard over protracted periods of time, were led to believe that inquests into the full circumstances surrounding the murders of their relatives would commence shortly. Even in those cases, the British state, its armed forces and its shadowy secret agencies, sought to delay the commencement of those inquests and to put legal roadblocks and obstacles in the families' paths.
"The decision by John Leckey to now halt those inquests on the grounds of 'British national security' is absolutely shameful. Leckey should publicly explain to the family of Francis Rowntree exactly what type of threat an 11-year-old boy could possibly have posed to the security of the British state."
Mac Cionnaith continued, "While it is right that there is much public anger regarding Leckey's decision, it is my belief that there is a further and more sinister sub-text behind this pronouncement.
"John Leckey is no doubt aware that the Justice and Security Bill, currently making its way through Westminster, will have far-reaching implications for the Six Counties. Many British state agencies will use the introduction of that legislation to prevent evidence being given in open court. Secret hearings and secret evidence, given behind closed doors with families and legal representatives excluded, are highly likely to become a major feature in the Six Counties within the near future.
"Leckey knows only too well that by halting these inquests now, he has increased the chances of these and other cases falling under the remit of the new legislation.
"The two constitutional nationalist parties at Stormont should not be exempt from blame either. They have consistently promoted, supported and endorsed the so-called justice system in the Six Counties. That is the same unjust system which denied many families justice for forty years and which, today, has inflicted further injustices against fourteen of those families."
This article was originally posted at:-
http://www.eirigi.org/latest/latest151112.html