Issue 19 of Emancipation & Liberation is out now.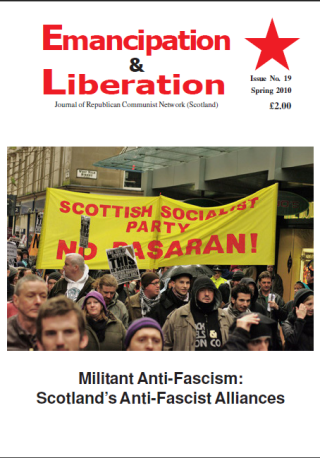 If you would like to buy this issue or subscribe, contact us. This will be available at the Dunblane Conference.
Comments are open, so until articles are online, feel free to discuss the articles below. When they are online you can discuss the article in it's comment section.