The UK state charm offensive headed by the royals Will and Kate has not started well. This article by Eliza Egret was first posted by The Canary.
PEOPLE OF BELIZE REJECT WILL AND KATE – JAMAICA'S ABOUT TO DO THE SAME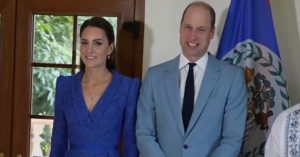 As William and Kate embark on a charm offensive tour of the Caribbean, people are taking to the streets and social media to let them know they're not welcome.
The tour to commemorate the Queen's Platinum Jubilee began on 19 March. Their first stop is Belize, and locals have not let the visit go unchallenged. In a victory for the people – and embarrassingly for the Royals – a visit to Indian Creek village was hastily cancelled due to protests. William and Kate had been due to visit a cacao farm owned by Flora and Fauna International (FFI), of which the prince is a patron. But residents held up signs saying "Colonial legacy of theft continues" because FFI continues to prevent the villagers from accessing land. The villagers said they felt "disrespected", as they weren't even told about the impending visit.
Britain should apologise for "crimes against humanity"
Next on William and Kate's tour is Jamaica. People plan to take to the streets in the capital of Kingston too. As race correspondent Nadine White tweets:
NEW: A protest is due to take place in #Jamaica on Tuesday as Prince William & Kate visit the country during their royal tour. Organisers have also penned an open letter to the monarchy calling for slavery reparations. More on this soon. #Jamaica60 #AdvocatesNetwork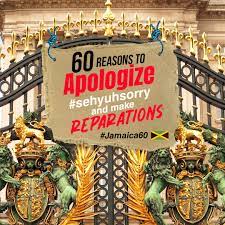 __________