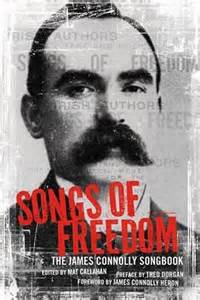 Out of the Blue Drill Hall
30-38 Dalmeny Street
Edinburgh
EH6 8RG

MAT CALLAHAN performs Songs of Freedom from The James Connolly Songbook at the 17th Edinburgh Independent Radical Book Fair
JAMES KELMAN will introduce this event.
Friday 25 October 2013 at 8.15pm
"Until the movement is marked by the joyous, defiant singing of revolutionary songs, it lacks one of the most distinctive marks of a popular revolutionary movement…" James Connolly
Tonight's performance by Mat Callahan marks publication of Songs of Freedom: The James Connolly Songbook. This celebrates the life of the Scots-born Irish revolutionary socialist, put to death by the British government in 1916. Mat Callahan has compiled and edited the book, composed and produced the music to accompany it. He is founder of Komotion International; his band the Looters was the first into Nicaragua after the Sandinista Revolution. He is the author of three books Sex, Death & the Angry Young Man, Testimony, and The Trouble with Music.
---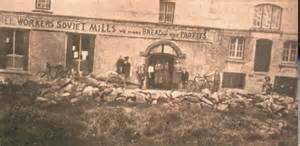 DAVID CONVERY and AARON KELLY discuss Nationalism and the Irish Working Class
Sunday 27 October 2013 at 11.00am
DAVID CONVERY's work focuses on the history, politics and memory of twentieth-century Irish working-class life. His PhD thesis was titled 'Brigadistas: The History and Memory of Irish Anti-Fascists in the Spanish Civil War'. His latest publication is Locked Out: A Century of Irish Working-Class Life.
AARON KELLY was born and grew up in Belfast. He teaches at the University of Edinburgh. He is the author of a number of books, including: The Thriller and Northern Ireland (2005), Irvine Welsh (2005), Twentieth-Century Irish Literature (2008), James Kelman: Politics and Aesthetics (2013). He is currently putting together a series entitled Working-Class Classics that recovers and republishes a lost history of proletarian writing in new editions.
Admission Free! Donations Welcome!
All Welcome!