Socialist Democracy (Ireland) reports on the latest UK state accommodation to Loyalism, during their annual Belfast bonfire rituals.
LOYALIST BONFIRE VICTORY IN BELFAST
Can this be compensated for by dreams of a future modernity?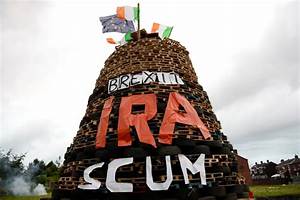 In the aftermath of the paramilitary victory at a Belfast "11th night" bonfire, correspondents were quick to spread an emollient salve over the bruised egos of sections of the middle class.
Following UVF threats and the leaking of the names of private contractors charged with dismantling an illegal bonfire in the car pack of a local council leisure centre, police and council workers withdrew and triumphant loyalists went ahead with their bonfire. Continue reading "LOYALIST BONFIRE VICTORY IN BELFAST"