Allan Armstrong has produced his third online pamphlet, following The Continuing Shift from Neo-Liberalism to Right Populism. This follows the last update which looked at the impact of Right Populism and reactionary unionism on the politics of the these islands after the December 12th UK and February 8th Irish general elections. The contents  of the latest  pamphlet (https://allanarmstrong831930095.files.wordpress.com/2020/11/dec12th-covid-19-and-blm-scotland2-3.pdf) are shown below. This is followed by two sections from the pamphlet specifically relating to the recent and current situation in Scotland, which form the basis for Allan's talk on the Campaign for a European Republican Socialist Republican Party Zoom meeting.
THE UK STATE, RIGHT POPULISM AND  
REACTIONARY UNIONISM IN 2020
rUK it or fUK it?
 A republican communist analysis in the aftermath of December 12th general election, Covid-19 and Black Lives Matter 
Allan Armstrong. 6.7.20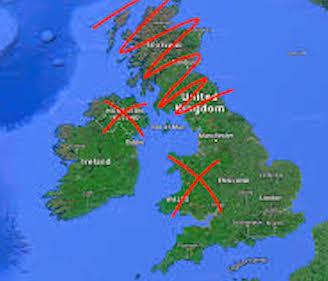 Contents
A. FROM THE DECEMBER 12TH WESTMINSTER GENERAL ELECTION THROUGH THE COVID-19 CRISIS
Continue reading "THE UK STATE, RIGHT POPULISM AND REACTIONARY UNIONISM IN 2020 – rUK IT or fUK IT?"