Steve Freeman takes a different view if  the crisis in the British Labour Party from the views taken  by the British Left. Steve relates the crisis in the Labour Party to the ongoing collapse of the post-1945  UK's social monarchist welfare state. 
THE CRISIS IN THE LABOUR PARTY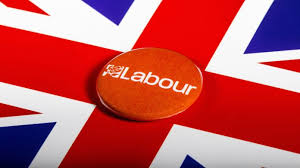 I want to begin with a nursery rhyme which sums up the character of the present political stage we are living through.
Humpty Dumpty sat on a wall
Humpty Dumpty had a great fall
All the king's horses and all the king's men couldn't put Humpty back together again
This is in original a civil war story about the royalist army having a very big cannon – called Humpty Dumpty – sitting on a wall before being knocked out by the parliamentary forces, such that all the kings horses etc. couldn't fix it.
.I am going to discuss the Report of Labour Together – the 2019 Election Review'(RLT). We are discussing the situation before Covid 19 or Black Lives Matter. These are the immediate issues that are at the front of our minds today. Why go back over the 'ancient' history of a Labour defeat best forgotten? The answer is we can learn a considerable amount about the state of peoples' views or political consciousness, as expressed through England's two-party system, and revealed in their voting behaviour in December 2019. This 'moment' was a mass event with millions of participants and therefore worthy of critical analysis. Continue reading "THE CRISIS OF THE LABOUR PARTY"