Susan Dorazio, Women's Liberation activist and past-convener of the Women's Commission of the Socialist Party USA, currently residing in Scotland, highlights the deadend  into which the Democratic Party has taken the once vibrant US Women's Liberation Movement  over abortion rights.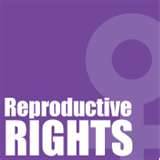 Since the U.S. pro-choice and pro-life campaigns spring from the same source, namely the 'new politics' and the liberation movements of the Vietnam War era, some background is needed to appreciate their connections and meaning today.
From the late 1960's through the 1970's. abortion rights was intrinsic to the Women's Liberation movement. During this period, one-third of the states in the U.S. liberalized or repealed their criminal abortion laws. In 1973, both the abortion rights and the Women's Liberation movements seemed to emerge victorious when the U.S. Supreme Court, in their ruling on Roe v Wade, deemed abortion legal in all states on the grounds of a woman's right to privacy as granted in the 14th Amendment to the US Constitution.
Continue reading "PRO-CHOICE IN THE U.S. NEEDS TO TAKE A LEFT TURN"