As part of our continuing coverage of the political situation in the USA, we are posting this article by Susan Pashkoff. This was first posted by Socialist Resistance.
'FAR LEFT FASCISM': THE NON-EXISTENT DISORDER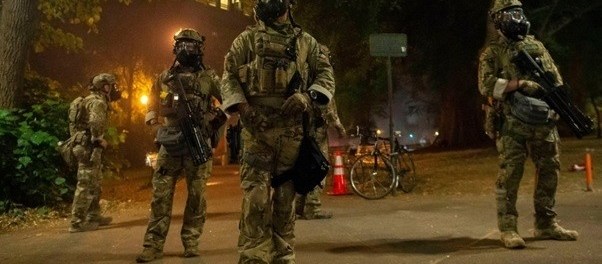 As I watched the coronavirus pandemic spread globally and the resulting global economic crisis my only thoughts were that Trump would run his re-election campaign based on divide and rule and trying to create a white-backlash, writes Susan Pashkoff. It was an obvious deduction and I claim no powers of divination (think of that as a good thing as I often sit postulating what is the worst thing that can happen while praying to non-existent gods that  hopefully I am wrong).
While granting the peculiarities of some of the far-right in the US in their abhorrence of the idea of a central government; there is as much need to debunk the idea of far-left fascism as there is to debunk the existence of unicorns that fart rainbows. Continue reading "'FAR LEFT FASCISM': THE NON-EXISTENT DISORDER"