The Republican Communist Network is co-sponsoring a series of meetings in Scotland about the current situation in Ukraine. Below we are posting the leaflet that has been circulated at various events.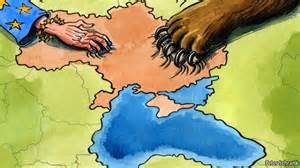 Ukraine is at the brink of war. It is being pulled apart by imperialist forces, from the East, Russian forces and from the West, NATO, the EU and the USA.
How did it get to this and what has happened to socialist and progressive voices on both sides of Ukraine?
Zakhar Popovych from the Ukrainian Left Opposition and form the Maidan Square protest will be flying to Scotland to give an eye-witness account of the latest developments and offer a socialist analysis of events so far. During his talk he will be addressing the following questions:
*    What is the best way to defend a multi-ethnic Ukraine?
*    What has been the role of both Ukrainian and Russian oligarchs in creating the situation that allows ethnic nationalist politics to dominate?
*    How to maintain opposition to both US-NATO and Russian intervention and support for Ukrainian neutrality?
*    How can the voices of ordinary workers be heard as the country descends into war?
DUNDEE
Friday, 16th May, 7.30 pm
Queens Hotel
Nethergate
DD1 4DU
________
EDINBURGH
Saturday, 17th May, 4.00 pm
Augustine United Church
George IV Bridge
EH1 1EL
____________
GLASGOW
Sunday, May 18th, 2.00 pm
Jurys Inn
80, Jamaica Street
G1 4QG
______________
also see
republicancommunist.org/blog/2014/05/01/what-may-day-means-in-the-ukraine-crisis/
http://republicancommunist.org/blog/2014/04/12/invitation-to-the-left-and-maidan-in-kiev-12th-13th-april/
  http://republicancommunist.org/blog/2014/03/07/ukraine-a-statement-from-awukiev/