The RCN has been involved in preliminary discussions with Frontline, the International Socialist Group (Scotland), individual members of the International Socialist Network and Defense of Our Party faction in the SWP, as well as other individuals mainly from an SSP background. Frontline  published the views a number of socialist organisations, which we reposted at http://republicancommunist.org/blog/2013/06/10/socialist-unity/. Stemming from these initial discussions, the RCN has framed 12 questions, which it has sent out to those organisations participating in socialist unity discussions. We will post each response as receive it. We would like to thank Alister Black of Frontline (http://www.redflag.org.uk) and James Foley of the International Socialist Group for the first responses to our questions.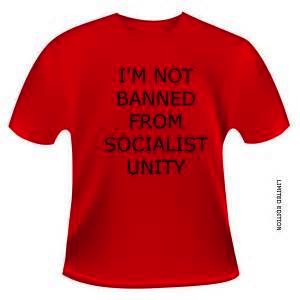 1. ALISTER BLACK OF FRONTLINE  REPLIES TO THE RCN'S 12 QUESTIONS ABOUT THE PROSPECTS FOR SOCIALIST UNITY
1.     After the demise or major setbacks for Left unity and Socialist unity projects in these islands (SSP, Socialist Alliance, Respect, Forward Wales, United Left Alliance-Ireland), there have been a number of new initiatives recently – the Peoples Assemblies, the proposed Left Unity Party (LUP) and the Socialist Unity Platform (SUP) and International Socialist Network/Socialist Resistance/Anti-Capitalist Initiative (ISN/SR/ACI) unity proposals. However, these have mainly been confined to England and Wales. Why do you think things are less advanced in Scotland at the moment?
The Scottish political environment is now very different to that in the rest of the UK state. The left has faced the problems of its own fractures but also of the ascendance of the Scottish National Party. The left lacks credibility but also has been slow to recover from the self-inflicted wounds of the last few years. At the same time the SNP has presented themselves as social-democrats through reforms such as free prescription charges and abolition of tuition fees (whilst being very friendly to union-busting big business outfits like Amazon).
Continue reading "SOCIALIST UNITY – THE RCN ASKS 12 QUESTIONS"