Murdo Ritche (RCN)  reviews Yes- The Radical Case for Scottish Independence
 by James Foley & Pete Ramand (Pluto Press, 2014). This was first posted on Murdo's blog (http://murdoritchie.blog.co.uk) and has been slightly changed. 
JUST SAY YES?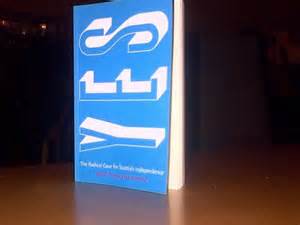 The cover and the title of this book summarize the contradictory tensions that flow all through the text. The word Yes takes up nine-tenths of the cover referring to the authors desire to give positive affirmation to September's independence referendum. Much smaller, is the claim that it will present the radical reasons for national independence. However, rallying a vote and constructing a case are two entirely separate tasks. By attempting both, the authors fail to satisfactorily achieve either. The book is entirely constructed out of these kind of incomplete, unresolved tensions.
Continue reading "JUST SAY YES? – A Review of 'YES – The radical case for Independence' by James Foley & Pete Ramand"