Murdo Ritchie reviews a new book by Eric Chester, The Wobblies in their Heyday. The Rise and Destruction of the Industrial Workers of the World During the World War One Era.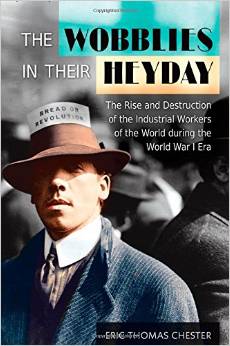 AN OPEN UNION IN A POLITICAL WORLD
Using documents that have been concealed or hidden in plain sight, Eric Chester reveals the repression used to destroy the militant union organisers of the Industrial Workers of the World or Wobblies. Just as the USA entered World War One, powerful business groups, the police, private detective agencies organised armed vigilantes; State and Federal authorities including the President and the courts ignored legal and constitutional laws to crush this militant union.