Following our earlier posting, Capitalism and Health – Plus Ca Change, we are posting this edited article from Left Voice in the USA.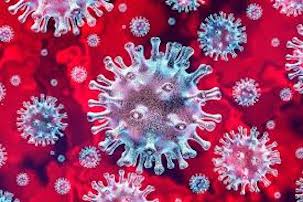 CAPITALISM IS A VIRUS – VALUE CHAINS
Belokamenka is a rural community in the Russian arctic with a permanent population of just 85 people. The locality is hundreds of miles from anything resembling a city and is one of the last places you would expect a major outbreak of COVID-19. And yet in late April, more than 200 temporary residents — workers on a liquid natural gas supply facility construction site — were diagnosed with the disease. The outbreak spread quickly throughout the 600 acre construction site in large part because of the crowded living conditions of the workers and the total lack of any social distancing measures. But how did the virus manage to get to such a remote location in the first place? How did a disease that was originally diagnosed in Wuhan, China manage to make it to the farthest reaches of the globe in such a short period of time, despite all efforts to contain it? The answer is simple: the disease spread so quickly — quicker than any previous virus — by following the very same circuits that connect the global just-in-time supply chain, a chain that is powered by the kind of cheap energy that the Belokamenka facility makes possible and the kind of cheap immigrant labor needed to build such a facility. While human viruses have often followed the flow of commodities — the bubonic plague, for instance, traveled along trade routes for years — the speed and massive scale of globalized capitalism has produced a scenario in which disease can spread across the entire planet in just a matter of weeks. In this respect, COVID-19 is the first great pandemic of the age of global capitalism.
However, as Kim Moody explains, the very same circuits that have allowed both products and diseases to travel across the globe at lightning speed are only made possible by the highly-exploited labor of millions of logistics workers across a handful of companies, and these circuits are thus extremely vulnerable to disruption. As Moody explains: Continue reading "CAPITALISM IS A VIRUS – VALUE CHAINS"