Allan Armstrong (RCN) analyses two recent developments in the Scottish referendum campaign .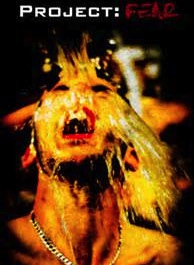 The SNP government's referendum on the future constitutional status of Scotland – 'Yes' for 'Independence-Lite' (or as Michael Russell terms it 'Independence within the Union'), or 'No' for acceptance of the UK status quo – is still over a year away.
However, two events have occurred recently, which have considerable bearing on the conduct of the referendum campaign. It has been revealed that behind the scenes, some organisers of the mainstream unionist Labour/Conservative/Lib-Dem 'Better Together' alliance have dubbed their campaign 'Project Fear'. Furthermore, the Guardian has reported that the UK Ministry of Defence (MoD) has been looking to ways of designating the Faslane Trident base sovereign UK territory, in the event of a 'Yes' vote. Faslane would become, in effect, Scotland's own Guantamamo Bay.
This article examines the significance of these two events for socialists. Right from the start, 'Yes' campaigners have, with much justification, styled 'Better Together' the 'No' campaign, because of its overwhelming negative approach. Hardly a day passes without us being told about some new disaster that will occur, if people in Scotland dare to vote 'Yes'. Therefore, the revelation that the main drive behind the 'No' campaign is 'Project Fear' is not that surprising, although somewhat embarrassing for its organisers.
Continue reading "BEHIND THE UNIONISTS' 'PROJECT FEAR', THE UK STATE MASK SLIPS"