PAULINE BRADLEY SINGS THE VIRUS
__________________
also see
---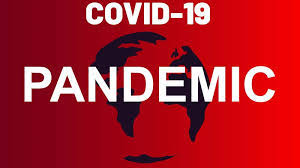 Trade unionists, health workers, independence supporters and community activists demand radical action from the Scottish government to fight the pandemic
(To add your name and group or position (if any), email – covidscotresponse@gmail.com)
This statement was first published on 19th March. This version contains additions and revisions in the light of recent developments. There is a list of signatories at the end of this statement – as more are added the list will be updated at https://tinyurl.com/t6s5csz
The Covid-19 outbreak poses a real and significant threat to the people of Scotland, a country with a large elderly population, massive health inequalities and rural communities who will have difficulties accessing the health service when they need it most.
The Tory Governments "herd immunity" strategy is a catastrophe. The Westminster government itself predicted over a quarter of a million UK dead following this approach. Boris Johnson has now declared that "herd immunity" isn't their strategy anymore because the science had changed! However, according to the editor of the Lancet in a tweet," it took a study from Imperial to understand the likely burden of COVID-19 on the NHS. But read the first paper we published on COVID-19 on Jan 24. 32% admitted to ITU with 15% mortality. We have wasted 7 weeks. This crisis was entirely preventable." Continue reading "FIGHTING THE COVID-19 PANDEMIC"
---
---
---
---
---
---
---
We are posting two responses to the results of the December 12th general election, the first from activists within the Scottish Labour Party and the second form Gavin Lundy, National Convenor of Young Scots for Independence.
_______________
1. Open Letter: Scottish Labour for Radical Democracy
(this was first posted at:-  https://bellacaledonia.org.uk/2019/12/15/open-letter-scottish-labour-for-radical-democracy)
We demand radical self-determination for Scotland. The Scottish people have, in successive elections to both Holyrood and Westminster, elected majorities in favour of a new referendum on independence. Setting aside the arguments for and against independence, we must not allow a hardline Tory government – which has no mandate here – to override Scotland's democratic will.
Should all attempts to secure a second referendum by legal and constitutional means be obstructed by the UK government, we support an escalating strategy of non-cooperation and civil disobedience against that government, pursued at all possible levels: from the Scottish Government legislating on, or refusing to cooperate with, matters 'reserved' to Westminster, to grassroots non-violent direct action within and outwith Scotland. Continue reading "TWO SCOTTISH RESPONSES TO THE DECEMBER 12th GENERAL ELECTION"
---
---
Next Page »