Allan Armstrong makes some observations on The Commonwealth of England written by Steve Freeman (see http://republicancommunist.org/blog/2017/04/07/the-commonwealth-of-england/). He examines the likely role that federalism will play in IndyRef2, drawing on the historical precedents for its use in the UK and USSR.
SOME OBSERVATIONS UPON THE COMMONWEALTH OF ENGLAND
There is a great deal I agree with in Steve's article. In a later contribution to this discussion I would like to develop Steve's historic analysis, going back to the days of the Levellers, through the Chartists and on to the Suffragettes. However, in these observations, I will confine myself to the issue of federalism.
The politics of federalism, whenever it has been raised within the UK, has always represented a last ditch unionist attempt to preserve the UK. The political origins of the idea of British federalism go back to the first attempts to hold together the British Empire in North America, when faced by the challenge of American republicanism. It failed. A federal UK has been Liberal Party policy for over a century, with no obvious effect on the UK constitution. The challenge of Irish republicanism and the War of Independence from 1919, led to a Westminster Speakers' Conference. This recommended a federal solution for the UK. It too failed. Although the UK state did instead, after Loyalist pogroms and reactionary Partition, come up with the earliest form of political Devolution in the UK – Stormont. No wonder it was difficult for others later to win support for devolution in Scotland and Wales, when Stormont formed the precedent!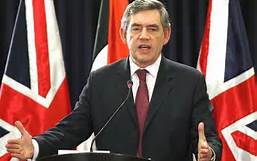 The idea of federalism appeared again in Gordon Brown's last minute attempt to head off a 'Yes' vote in the 2014 Scottish independence referendum. It has since reappeared in certain Labour circles, once again in response the challenge of a possible Scottish IndyRef2. They have  failed to acknowledge that this would only be possible by means of a political revolution that overthrew the Crown Powers, in order to have a written constitution. Only this would allow sovereignty to be divided between an overarching federal parliament and the constituent national assemblies, and not be concentrated in the Crown-in-Westminster. It will come as no surprise that Brown, a defender of Monarchy, Union and Empire, did not advocate a political revolution.
Steve's article goes a long way to show why federalism is incompatible with a UK state based upon the Crown Powers and the House of Lords. However, this incompatibility is also linked to the unionist nature of the UK state, designed to allow each component of the British ruling class to draw on wider support whenever its interests are threatened in any particular constituent unit – Scotland, Wales, Northern Ireland and even on occasions, England.  It is these features together, which make the UK incapable of ever being reformed beyond 'Devo-Max'. But, even this is something for which the political forces barely exist at present. Since Brexit, under May's Tories, reactionary unionism rules the roost at Westminster, and is thoroughly undermining the recent liberal unionist coalition over the constitution supported by Cameron's Tories, neo-Blairite/neo-Brownite Labour and the Lib-Dems – Devolution-all-round along with continued membership of the EU.
As Steve points out in his article, it was Tony Benn who produced the most thought out challenge to the existing UK constitution ever to reach Westminster. His 1996 Bill proposed a democratic and secular Commonwealth of England, Scotland and Wales. Significantly, this was also a time of rising national democratic challenges. And, mainly for the reasons Steve gives, Benn's proposals quickly vanished leaving little trace.
Benn was for ending the monarchy and the UK's sovereignty over Northern Ireland (the rump of Ireland still remaining in the UK after 1922). In this he was far more radical than any federal proposals ever likely to come from the current Labour Party leadership. Jeremy Corbyn may have been Benn's seconder in 1996, but it is very unlikely that ending the monarchy or severing the UK state's link with Northern Ireland will figure in Labour's constitutional proposals. Corbyn is constantly looking for political fudges to keep the party's dominant neo-Blairite party MPs, MSPs, MWAs and party apparatchiks on board. Underscoring this compromise between Left and Right, John McDonnell, a left federal convert and key Corbyn ally,  will be working with Kezia Dugdale, Scottish Labour leader, and a neo-Brownite federal convert, to come up with a new political smokescreen to defend the UK state.
Corbyn is not prepared to democratise his own party, so he is hardly likely to challenge the UK's anti-democratic state in any fundamental way. Thus, any future Labour federal proposals can only amount to be another form of Devo-Max, to be wheeled out as a diversionary empty promise in any future Scottish independence campaign, just as we saw with Gordon Brown. However, unless things get really desperate, May and her reactionary unionist allies, who are now in control of the UK's constitutional future, are more likely to ignore any Labour Party 'federal' proposals this time and keep Gordon Brown locked away in the cupboard – where let's admit it, he belongs anyhow. The time for any concerted liberal smokescreen to defend the UK state has largely passed. May has taken the Brexit vote as a mandate to "take back control" and reinforce all the most reactionary elements of the UK state. Any elements of the existing liberal unionist 'Devolution-all-round' settlement which get in her way will be overridden.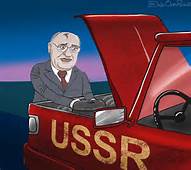 However, Steve, in his article, goes on to raise the possibility that, "the UK may one day be replaced by a federal republic of England, Scotland and Wales, as envisaged by Tony Benn". I would argue that both the current global economic and political situation has made this not only pretty unlikely but a potentially retrograde step. Indeed any such attempt to follow this political path would more likely represent a last-ditch attempt to preserve the so-called gains of the British Union/UK. This would be similar to what happened in 1991, when the Union of Soviet Socialist Republics (USSR) gave way, first to the attempted, but never realised, Union of Sovereign States under Gorbachev, before settling upon the Commonwealth of Independent States. Trying to defend the continued economic and imperial interests of Russia, with the aid of local former USSR satraps, now facing real challenges to their power, was the motive behind these moves. It doesn't take much imagination to see a similar situation emerging in these islands, as the UK began to break up.
During and since the Brexit campaign, not only strong anti-immigrant sentiment, but also a disturbing depth of Little Englanderism along with a Britishness, often understood as Greater Englanderism, has been revealed within sections of the working class and the Labour Party in England. Thus, faced in the future with a more immediate prospect of the break-up of the UK, such unionist forces, with help from any remaining Labour unionist politicians in Scotland and Wales, could well attempt to salvage the situation with a new Union or Commonwealth. The left unionists would also draw upon the USSR experience, which they are so wedded to.
The one thing that the Brexit experience has surely taught us is that the best way to promote genuine internationalism amongst our class, throughout these islands and beyond, is not to promote the chimera of a "Commonwealth of England, Scotland and Wales". We now have 2.9 million EU member country citizens living in the UK. The other states of the EU have many more millions of workers from other European countries, including the UK, living within them. To preserve and advance greater working class unity, we need to be fighting on the grounds of a federal, secular and social European Republic.
7.4.17
____
also see:-
Comment 1 by Allan Armstrong after –
See Allan Armstrong's introduction to The Impact of Reactionary Unionism on UK Politics at:-
See section 2, Allan Armstrong, The Case for the `break-up of the UK and 'Internationalism from Below' in response to the British Unionist state:_